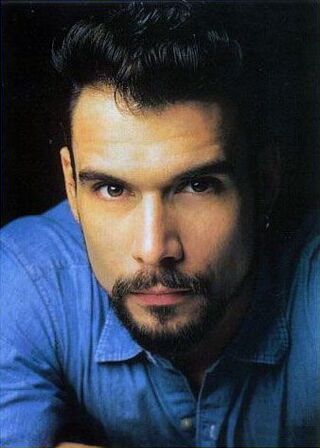 Stavros Cassadine was a fictional character on the ABC daytime soap opera General Hospital.
Actor History:
John Martinuzzi (11/1983-12/1983)
Robert Kelker-Kelly (06/2001-11/2001; contract & 02/2002-03/2002, 12/2003, 04/2013 & 09/2014; recurring)
Other Information:
Born 1960
Died September 16, 2014 (Shot by Dante Falconeri)
Presumed deceased December 14, 1983 to June 1, 2001
Presumed deceased November 9, 2001 to April 10, 2013
Presumed deceased April 13, 2013 to September 9, 2014
Stavros Nikolai Mikkosovich Cassadine (full name)
Lucien Cane (alias)
Family and relationships:
Parents:
Sibling(s):
Marital status (at death):
Past marriage(s):
Children:
Grandchildren:
Other relatives:
Flings and relationships:
Also See:
Ad blocker interference detected!
Wikia is a free-to-use site that makes money from advertising. We have a modified experience for viewers using ad blockers

Wikia is not accessible if you've made further modifications. Remove the custom ad blocker rule(s) and the page will load as expected.